Why Choose And Placement
We have been in the private household setting from old money (royalty) to new money (pop culture), and everything in between.  These experiences have furnished us with a wealth of knowledge in all walks of life.  Let us use our knowledge and professionalism to find the staff you need to help manage your life. 
Whether it is for your private home or corporate office, looking for new staff is always challenging and often a difficult transition.  Our goal is to present to you a list of the best candidates available once we have prescreened all applicants.  We can take the stress out of the search for your next new hire.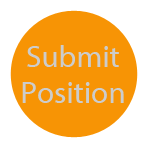 Our Placement Process
When you seek new staff with And Placement, we guarantee that a full background and credit check will be completed on the candidate that you select.  We will contact all of the references that are provided by the applicant. 
Upon your request, we can organize:
• Personality tests
• Background Checks 
• Criminal Records Checks
• Credit History
• Motor Vehicle Report
• Social Security Number Tracing
• Education Verification Work
• Personal Reference Verification
• Drug Screening
• Sex Offenders Database